7-day Battery Life Between Charges
The battery can last for 7 days on standby, but battery lifespan is determined by users. Battery life span is subjected to the frequency of use and user habits. (turning on heart rate monitor, sleep monitor, with about 50 message notifications and 50 incoming calls per day together with the alarm and 90 mins of exercise per day will surely drain the battery faster).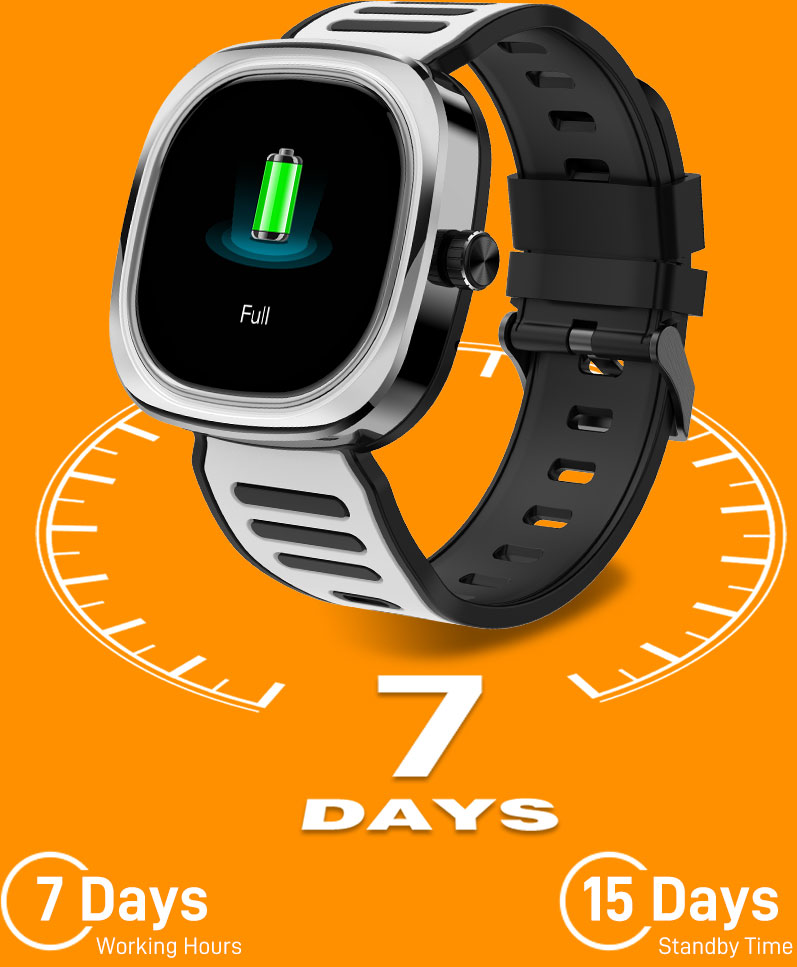 *All date are from our laboratory and may vary due to environment.